Drag Brunch with Hors and Friends!
You asked for it and we put it together! We've got flapjacks, stuffed racks, queens, eggs and glam! Hold the sausage, because Drag Brunch is happening at Sláinte! We're bringing you performances from drag kings and queens at 12:30 PM, sharp. Shows include full-on drag performances and the option of a fabulous buffet-style brunch.
Our December 8th show features performances from Ruby Monroe, Loo D'Flyest Priestly, Felicia Forrestor, Mia E. Z'Lay, and Serenity Lockhart!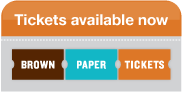 Tickets are $20 for a buffet-style brunch and the show; we also have a $30 couples discount ticket and a $10 ticket for people who want a show but no brunch. Tickets can be purchased through Brown Paper Tickets at the link above.
Seating for each show is first-come, first-served and begins fifteen minutes before show time.
---
How do I get to Sláinte?
Sláinte is located at 80 Jarvis Avenue, Holyoke, MA.
From 1-91 N
Take exit 17B to merge onto MA-141 W/Hampden St toward Easthampton.
Continue to follow MA-141 W.
Turn left onto Jarvis Ave. until you see Sláinte on your left.
From 1-91 S
Take exit 17 to merge onto MA-141 W/Easthampton Rd toward Easthampton.
Turn left onto Jarvis Ave. until you see Sláinte on your left.
View Larger Map