Bon Appétit Burlesque
Bon Appétit Burlesque is a woman-friendly, body-positive neo-burlesque show in Northampton, Massachusetts. From its early days in front of a handful of spectators, Bon Appétit Burlesque has grown into a standing-room-only show at The Deuce that features women (and sometimes men) of different ages, races, gender expressions, sexualities, and body types performing neo-burlesque and boylesque. Join us on the second Saturday of every month for a night that is guaranteed to leave you laughing, lusting, and wanting more.
Thanks to Oh My! A Sensuality Shop, Off the Map Tattoo, SHOW Circus Studio, Lesley Arak Photo, and Jennifer Nery for their continued sponsorship of the show! We couldn't do this without you!
---
Our Next Show: Ghoulesque IV
November is a time to give... spankings! This month at Bon Appetit Burlesque, we're bringing back our annual fetish-themed show with Spanksgiving III. Every year, we change our fetish theme slightly and this year is a doozy because we're rolling out the tarps, inflating the kiddie pools, and channeling messy fetishes! Come out on Saturday, November 8th, and see what we have in store.
This month's performers include Mistress Leona Star, Ginny Nightshade, Fruit On TheBottom, Vivienne LaFlamme, Brandy Wine, and Fifi Fleshette. Studebaker "cover me in chocolate" Hawk will resume his role on the turntables, with Hors "Jello Wrestling" D'oeuvres providing the sass and art on display from Hand Sewn Sarah. As always, we'll have games, prizes from Oh My Sensuality Shop, Jennifer Nery, LAc, and Off the Map Tattoo. And we're sending additional love to our resident photographer, Lesley Arak, and our printing sponsor, Show Circus Studio.
Want more? Hors and crew will be walking around all night to give out spankings at $1 each; all spanking money will be used to tip our fabulous performers for the hard work they do in giving us woman-friendly, body-positive neo-burlesque on the 2nd Saturday of every month in Northampton, MA.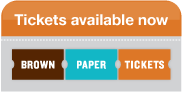 When: Saturday, November 8th; Doors @ 8 PM; Show @ 9 PM
Where: The Deuce, 50 Conz Street, Northampton, MA
Who: You! (If you're age 21 or above.)
How Much: $10 for General; $15 for VIP tickets; $20 plus general admission for reserved tables (while supplies last) Tickets will also be available at the door, while supplies last.