Bon Appétit Burlesque
Bon Appétit Burlesque is a woman-friendly, body-positive neo-burlesque show in Northampton, Massachusetts. From its early days in front of a handful of spectators, Bon Appétit Burlesque has grown into a standing-room-only show at The Deuce that features women (and sometimes men) of different ages, races, gender expressions, sexualities, and body types performing neo-burlesque and boylesque. Join us on the second Saturday of every month for a night of burlesque in The Pioneer Valley unlike any other show you'll ever see!
Want an outside opinion on what we do? Read our Valley Advocate review by clicking here.
Thanks to Oh My! A Sensuality Shop, Off the Map Tattoo, SHOW Circus Studio, Lesley Arak Photo, Jennifer Nery, and Northampton Sex Therapy Associates for their continued sponsorship of the show! We couldn't do this without you!
---
Our Next Show: Mother Knows Best
Please note our time! Doors will open at 7 PM for the 8 PM show.
Mother has arrived! We just realized that our next show intersects with Mother's Day, so we've changed the title in honor of all the mothers out there who work hard and play harder. This month, we're leaving the themes behind and opening up the stage to acts of each performer's choice. What acts will they birth? What themes will Fruit On TheBottom, Dolly Would, Fem Bones, Velvet Kensington, Cap Elastico, and Winona Wanderlust adopt? Come out and see some woman-friendly, body-positive neo-burlesque in Northampton, MA, to find out! This month only: bring your mother, biological, adopted, or the strong motherly figure in your life who keeps you motivated, and we will give them a free raffle ticket at the door.
As always, we'll have games, prizes from Oh My Sensuality Shop, Off the Map Tattoo, Jennifer Nery, LAc, La Domaine Esemar, Northampton Sex Therapy Associates, TopatoCo, music from Studebaker Hawk, and more sass than you can shake a tassel at from Hors!
Arrive early to see art on display from Amy Gardiner. www.amyjgardiner.com
A note on ticket purchases: Table reservation upgrades are available in a limited quantity above. A reserved table holds up to six seats for guests, but does not include the cost of admission. Anyone wishing to reserve a table must also purchase general admission. This can be done individually or as a group, either online or at the door. VIP seats guarantee front row seating with no reserved table; 2nd row seating guarantees seats in the second row; general admission is first-come, first-served seating and usually gets to standing room only after 7:45 pm.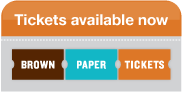 When: Saturday, May 9th; Doors @ 7 PM; Show @ 8 PM
Where: The Deuce, 50 Conz Street, Northampton, MA
Who: You! (If you're age 21 or above.)
How Much: $10 for General; $12 for 2nd Row Reservations (presale only); $15 for VIP tickets; $20 plus general admission for reserved tables (while supplies last) Tickets will also be available at the door, while supplies last.