Bon Appétit Burlesque
Bon Appétit Burlesque is a woman-friendly, body-positive neo-burlesque show in Northampton, Massachusetts. From its early days in front of a handful of spectators, Bon Appétit Burlesque has grown into a standing-room-only show at The Deuce that features women (and sometimes men) of different ages, races, gender expressions, sexualities, and body types performing neo-burlesque and boylesque. Join us on the second Saturday of every month for a night of burlesque in The Pioneer Valley unlike any other show you'll ever see!
Want an outside opinion on what we do? Read our Valley Advocate review by clicking here.
Thanks to Oh My! A Sensuality Shop, Off the Map Tattoo, SHOW Circus Studio, Lesley Arak Photo, Jennifer Nery, and Northampton Sex Therapy Associates for their continued sponsorship of the show! We couldn't do this without you!
---
Our Next Show: Happily Ever After II
Please note our earlier time! Doors now open at 7 PM for the 8 PM show.
Star light, star bright,
The first star I see tonight;
I wish I may, I wish I might,
Have the wish I wish tonight.
Did you wish for woman-friendly, body-positive neo-burlesque in Northampton, MA? Well, you're in luck! This month, Valentine's Day intersects with the monthly Bon Appétit Burlesque show and we're celebrating with neo-burlesque inspired by story books, legends, fables, myths, and other tall tales. Come out and take a Little Bo Peep at all of the fabulous acts created by this month's performers like Dot Mitzvah, Ginny Nightshade, Fruitonthebottom, Vivienne LaFlamme, Vanil LaFrappe, and special guest from Sinful Thoughts Vaudeville and Burlesque, Sophie Sinclaire. With art on display and live caricatures drawn from Patrick Quirk. (www.facebook.com/PatrickQuirkArtwork)
As always, we'll have games to play, prizes to win from fabulous sponsors like Oh My Sensuality Shop, Off the Map Tattoo, and Jennifer Nery, LAc of CLINIC Alternative Medicine, music from Studebaker "Prince Charming" Hawk and more sass from Hors than you can shake a tassel at. A big shout-out also goes out to our printing sponsor, Show Circus Studio, and our photography sponsor, Lesley Arak Photography.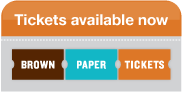 When: Saturday, February 14th; Doors @ 7 PM; Show @ 8 PM
Where: The Deuce, 50 Conz Street, Northampton, MA
Who: You! (If you're age 21 or above.)
How Much: $10 for General; $15 for VIP tickets; $20 plus general admission for reserved tables (while supplies last) Tickets will also be available at the door, while supplies last.