Bon Appétit Burlesque
Bon Appétit Burlesque is a woman-friendly, body-positive neo-burlesque show in Northampton, Massachusetts. From its early days in front of a handful of spectators, Bon Appétit Burlesque has grown into a standing-room-only show at The Deuce that features women (and sometimes men) of different ages, races, gender expressions, sexualities, and body types performing neo-burlesque and boylesque. Join us on the second Saturday of every month for a night that is guaranteed to leave you laughing, lusting, and wanting more.
Thanks to Oh My! A Sensuality Shop, Off the Map Tattoo, MicMac Mechanical Insulation, Lesley Arak Photo, and Jennifer Nery for their continued sponsorship of the show! We couldn't do this without you!
---
Our Next Show: Staycation
Picture it: You, sitting in a lovely, air-conditioned room. All around you are the sounds of hooting, hollering, laughing, and a general good time. In front of you, performers are shimmying and shaking in a show full of woman-friendly, body-positive neo-burlesque. You've got a cold drink in your hand and not a care in the world. It can only mean one thing! It's time for Bon Appétit Burlesque's Staycation.
This month, we're bringing five fabulous performers to take you on an open-themed journey through the world of burlesque. Fruit On TheBottom, Brandy Wine, Vivienne LaFlamme, Dot Mitzvah, and Serendipity Galore are bringing acts of their choice to fulfill all of your Staycation needs. With sass from Hors "black market" D'oeuvres and music from Studebaker "don't drink the water" Hawk. As always, we'll have games with prizes from Oh My Sensuality Shop, Off the Map Tattoo, and Jennifer Nery.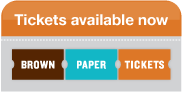 When: Saturday, July 12th; Doors @ 8 PM; Show @ 9 PM
Where: The Deuce, 50 Conz Street, Northampton, MA
Who: You! (If you're age 21 or above.)
How Much: $10 for General; $15 for VIP tickets; $20 plus general admission for reserved tables (while supplies last) Tickets will also be available at the door, while supplies last.

---
Bon Appetit Burlesque T-Shirts
We are now offering Bon Appetit Burlesque t-shirts for sale at the show and online through STORENVY. Each shirt is black with a pink logo, printed on 100% cotton, and available in both a "lady cut" v-neck or a unisex crew neck. We have sizes from small to 2XL available. Shirts are $15 if picked up at the show, and $15 + shipping if you'd like them shipped to your home.

Get our T-Shirts by clicking here!