Bon Appétit Burlesque
Bon Appétit Burlesque is a woman-friendly, body-positive neo-burlesque show in Northampton, Massachusetts. From its early days in front of a handful of spectators, Bon Appétit Burlesque has grown into a standing-room-only show at Diva's Nightclub that features women (and sometimes men) of different ages, races, gender expressions, sexualities, and body types performing neo-burlesque and boylesque. Join us on the second Saturday of every month for a night of burlesque in The Pioneer Valley unlike any other show you'll ever see!
Want an outside opinion on what we do? Read our Valley Advocate review by clicking here.
Thanks to Oh My! A Sensuality Shop, Off the Map Tattoo, SHOW Circus Studio, Lesley Arak Photo, Jennifer Nery, Northampton Sex Therapy Associates, La Domaine Esemar, and TopatoCo for their continued sponsorship of the show! We couldn't do this without you!
---
Our Next Show: Captain Elastico's Bizarro Burlesque Birthday Bash
Please note our time! Doors will open at 7 PM for the 8 PM show.
This July, Captain Elastico is turning 30 and we're helping him celebrate! Now, what you may not know about Cap is that he is not only a sexy, spectacular performer; he's also a bit of a weirdo. Come out and watch our freak flags fly as six neo-burlesque dancers celebrate Elastico's weirdness in this totally bizarre, over-the-top, no-holds-barred neo-burlesque show! We've super-sized the show this month, with 6 performers from around New England doing 12 totally bizarre acts. Come out and see what Mistress Leona Star, Fruitonthebottom, Harley Foxx, Dot Mitzvah, Femme Brulee, and Femme Bones have in store for our woman-friendly, body-positive neo-burlesque show!
As always, we'll have audience-participation games, chances to win prizes from our sponsors like TopatoCo, Oh My Sensuality Shop, Off the Map Tattoo, La Domaine Esemar, Northampton Sex Therapy Associates, and Jennifer Nery, LAc, of Clinic Alternative Medicine, and more sass than you can shake a tassel at! Special thanks to our program printing sponsor, SHOW Circus Studio, and Lesley Arak Photography.
Notes on ticket purchases: Table reservation upgrades are available in a limited quantity. A reserved table holds up to four seats for guests, but does not include the cost of admission. Anyone wishing to reserve a table must also purchase general admission. This can be done individually or as a group, either online or at the door. VIP seats guarantee front row seating with no reserved table; 2nd row seating guarantees seats in the second row; general admission is first-come, first-served seating and usually gets to standing room only after 7:45 pm.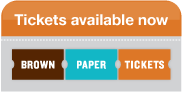 When: Saturday, July 11th; Doors @ 7 PM; Show from 8 PM - 10 PM.
Where:Diva's Nightclub, 492 Pleasant Street, Northampton, MA
Who: You! (If you're age 21 or above.)
How Much: $10 for Early Bird General Admission; $12 for Regular General Admission; $15 for VIP tickets (1st and 2nd row); $20 plus individual general admission for reserved tables (while supplies last). Tickets will also be available at the door, while supplies last.